Miró
Stoneware, glaze
Palma de Mallorca 2019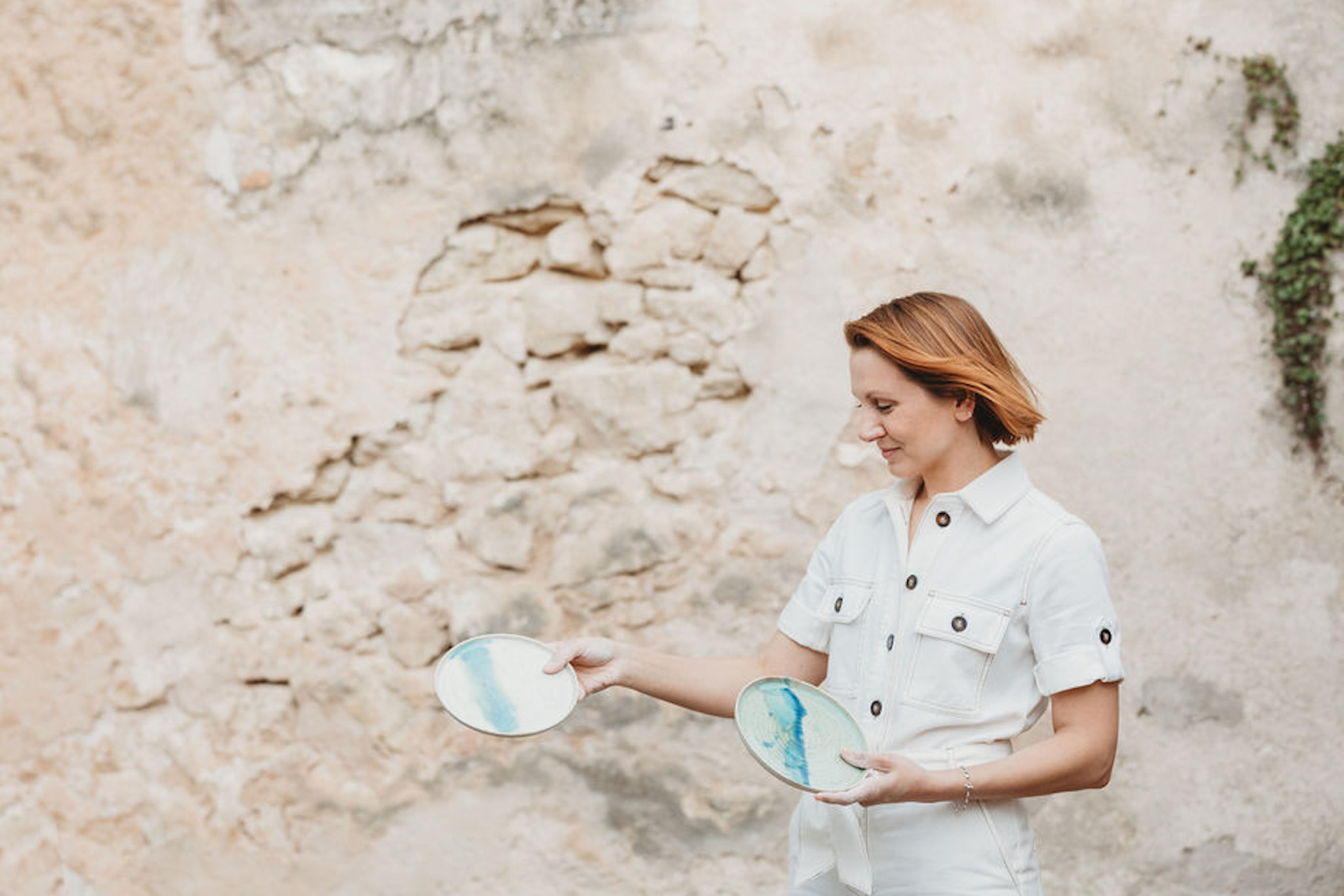 My ceramics journey started with summer workshops at the Joan Miró Foundation in Mallorca. Here I learned slipcasting, firing in a gas kiln, working with porcelain and mixing glazes using recipes from Josep Artigas, a ceramicist who collaborated with Joan Miró in their ceramic works. Years later the circle was closed when I was invited to make a pottery collection for the newly open café at the Foundation. As a base I used the glaze number 640 from the Artigas glaze book and developed a color palette inspired by the typical Mallorquin colors such as a marés sandstone, pine green and the Mediterranean sea blue.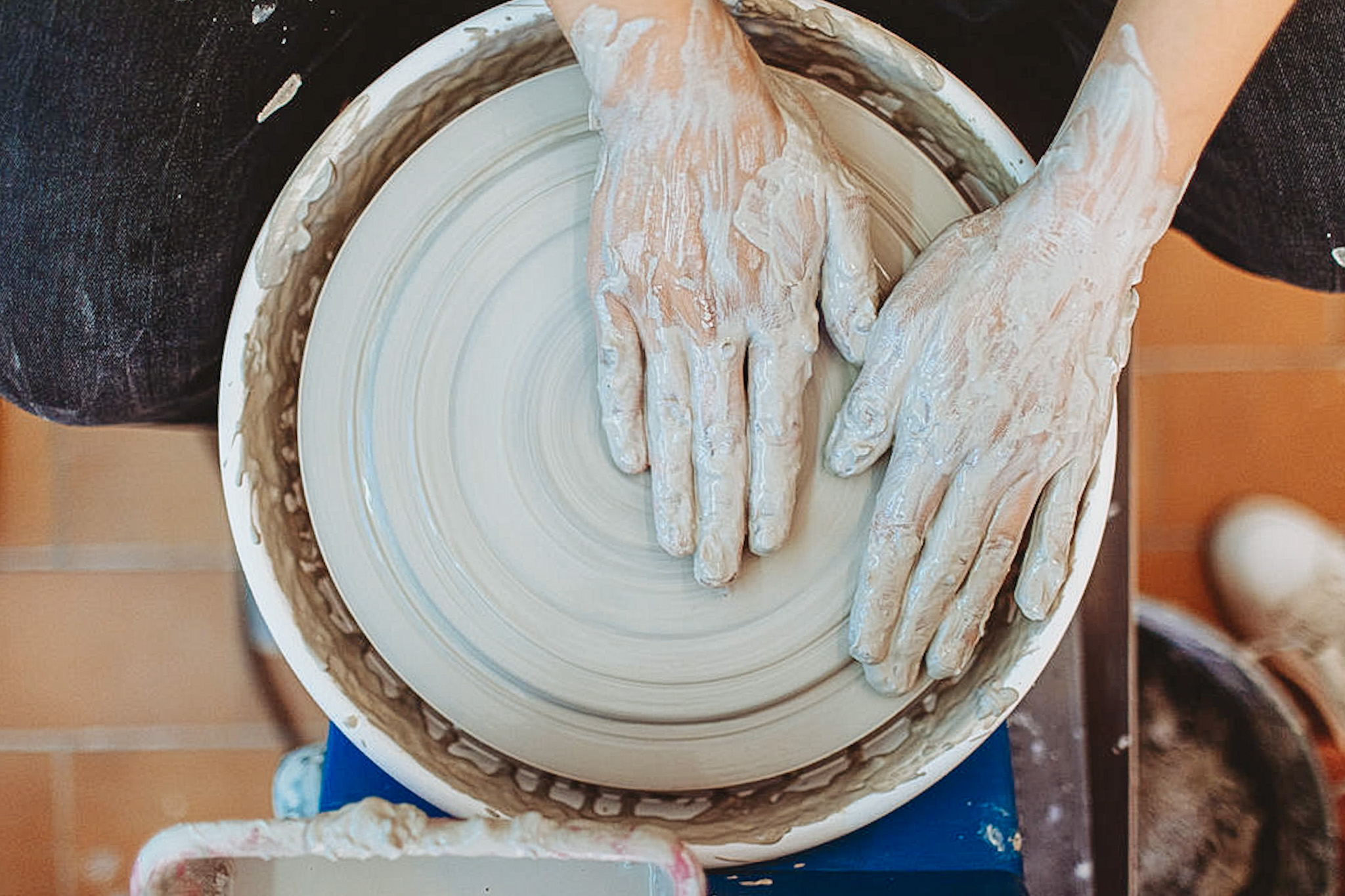 In the first two weeks of my residency I was wheel-throwing all the pieces of the collection. After well drying and sanding we did the first bisque firing in the Miró Foundation gas kiln at a temperature of 950°C.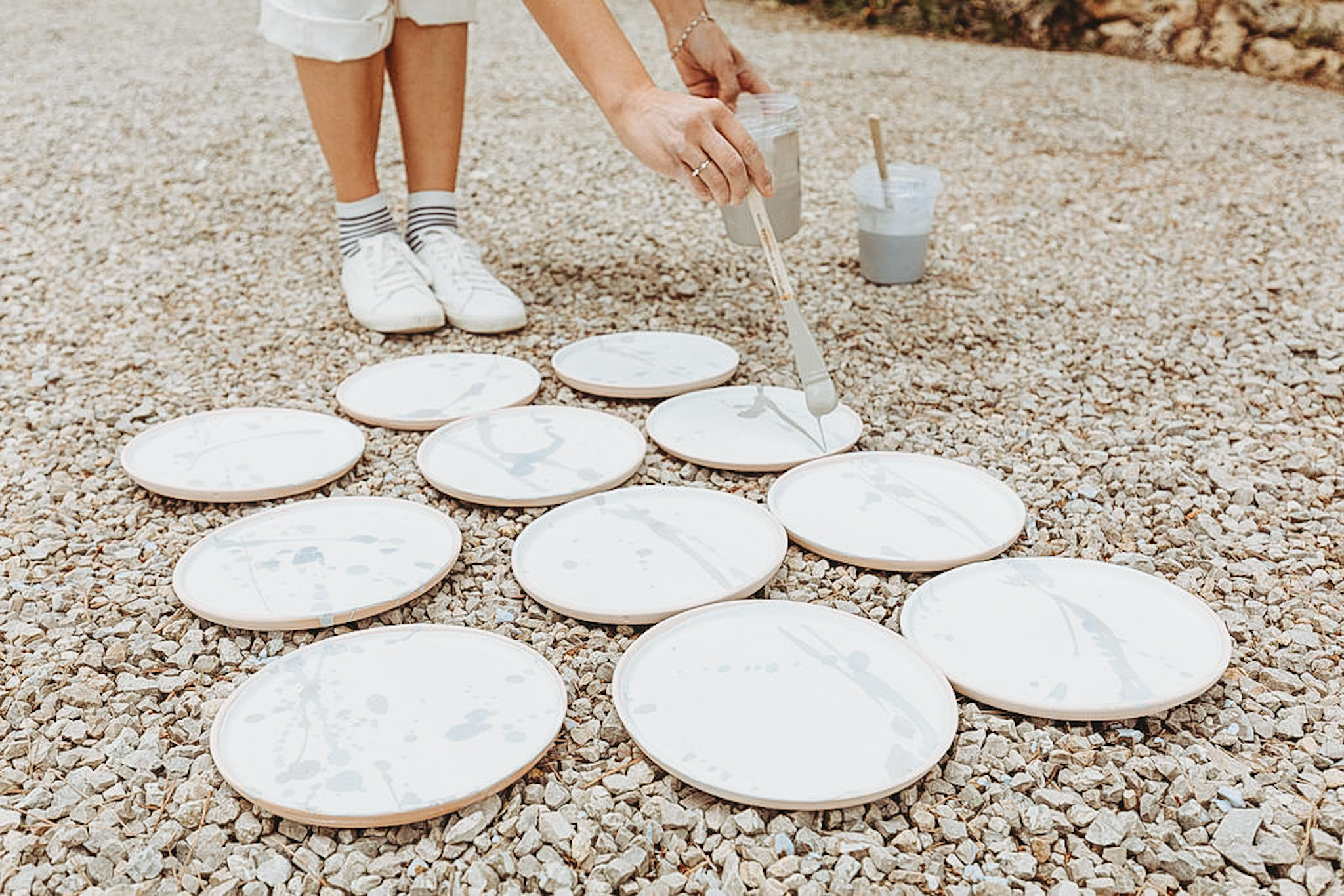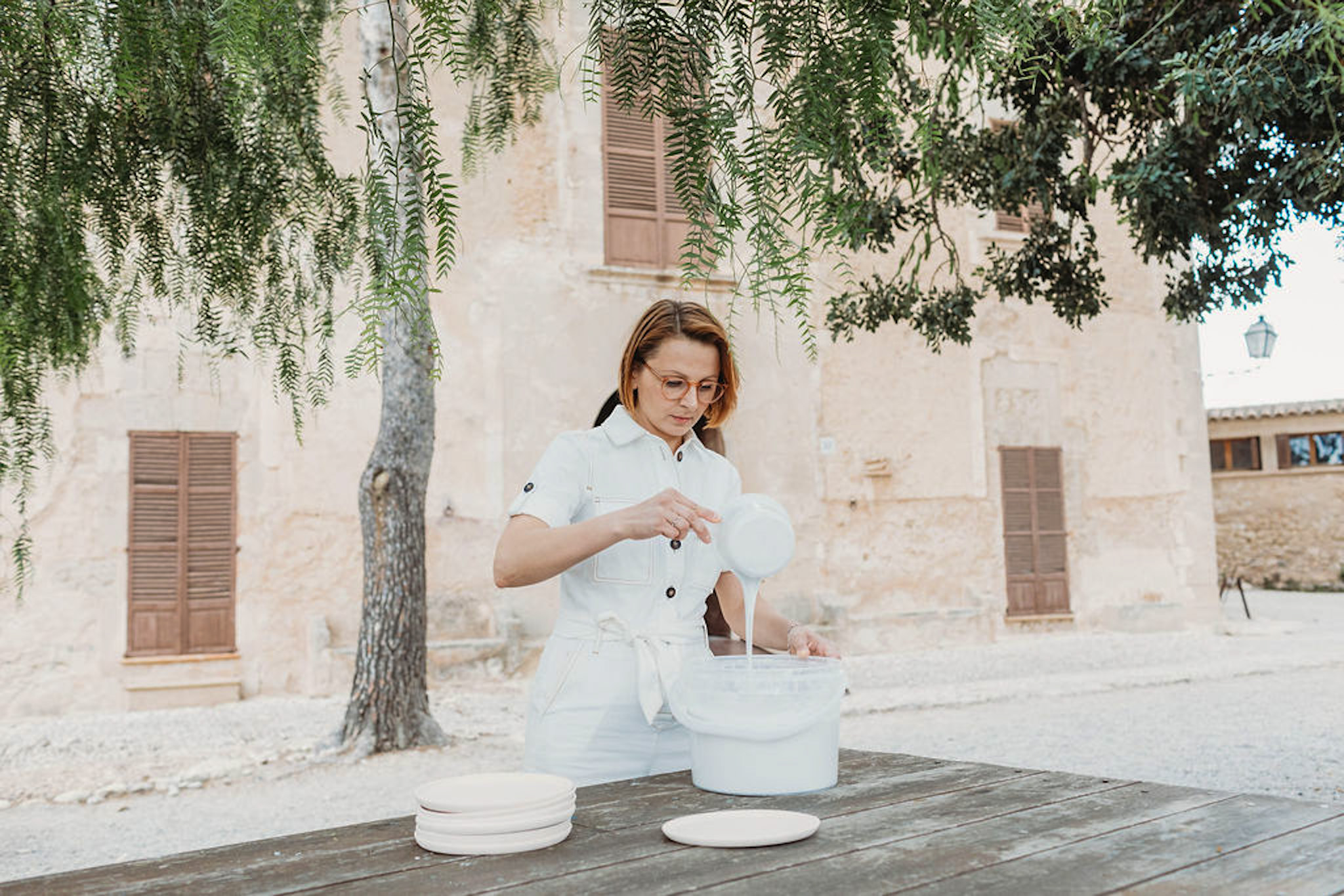 Glazing was absolutely fun. I was inspired by Joan Miró's drawing technique by splashing or pouring the paint straight on the canvas using a bucket. I was lucky to glaze my work outside in the patio of the Son Boter workshop building, enjoying the same view Miró once had.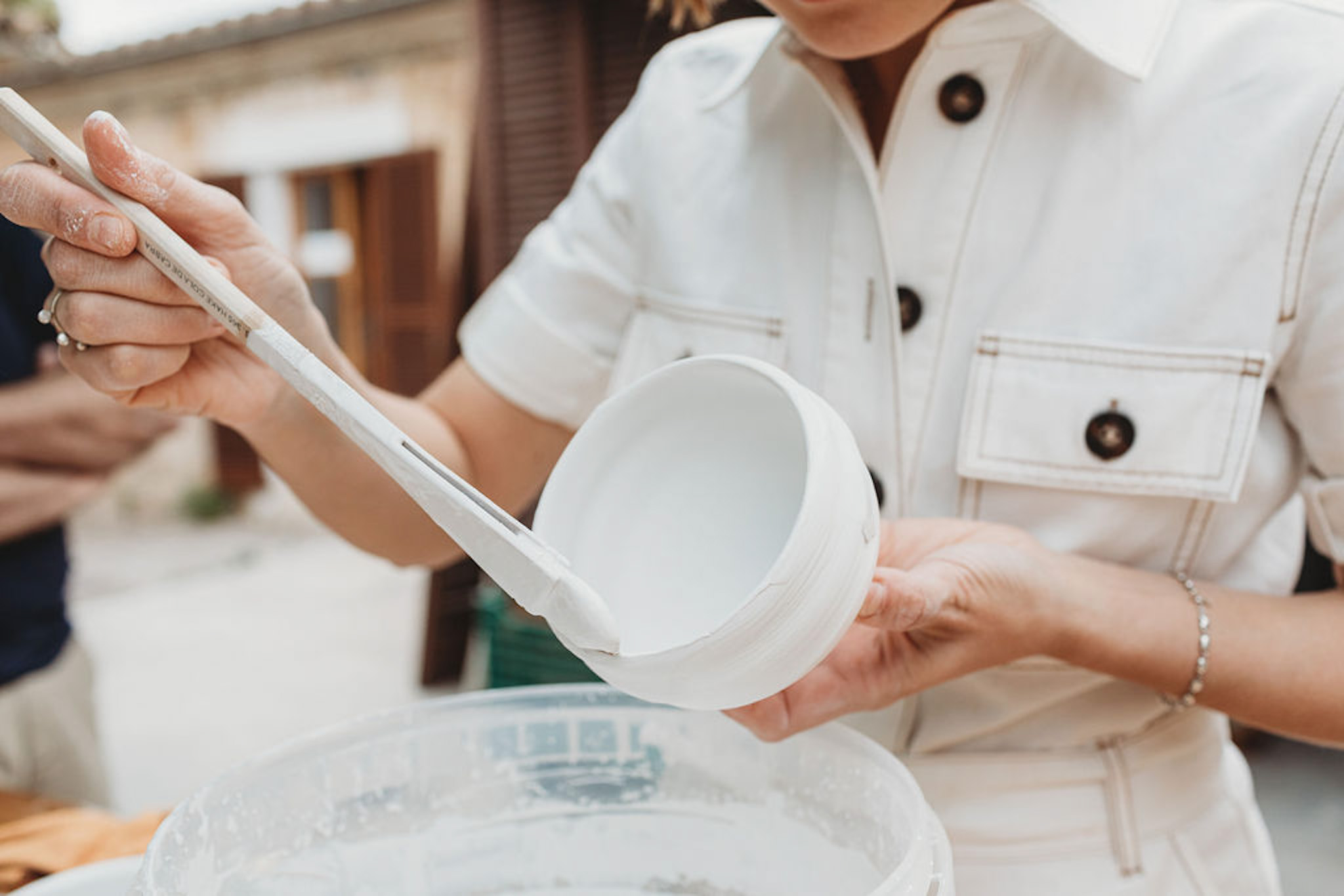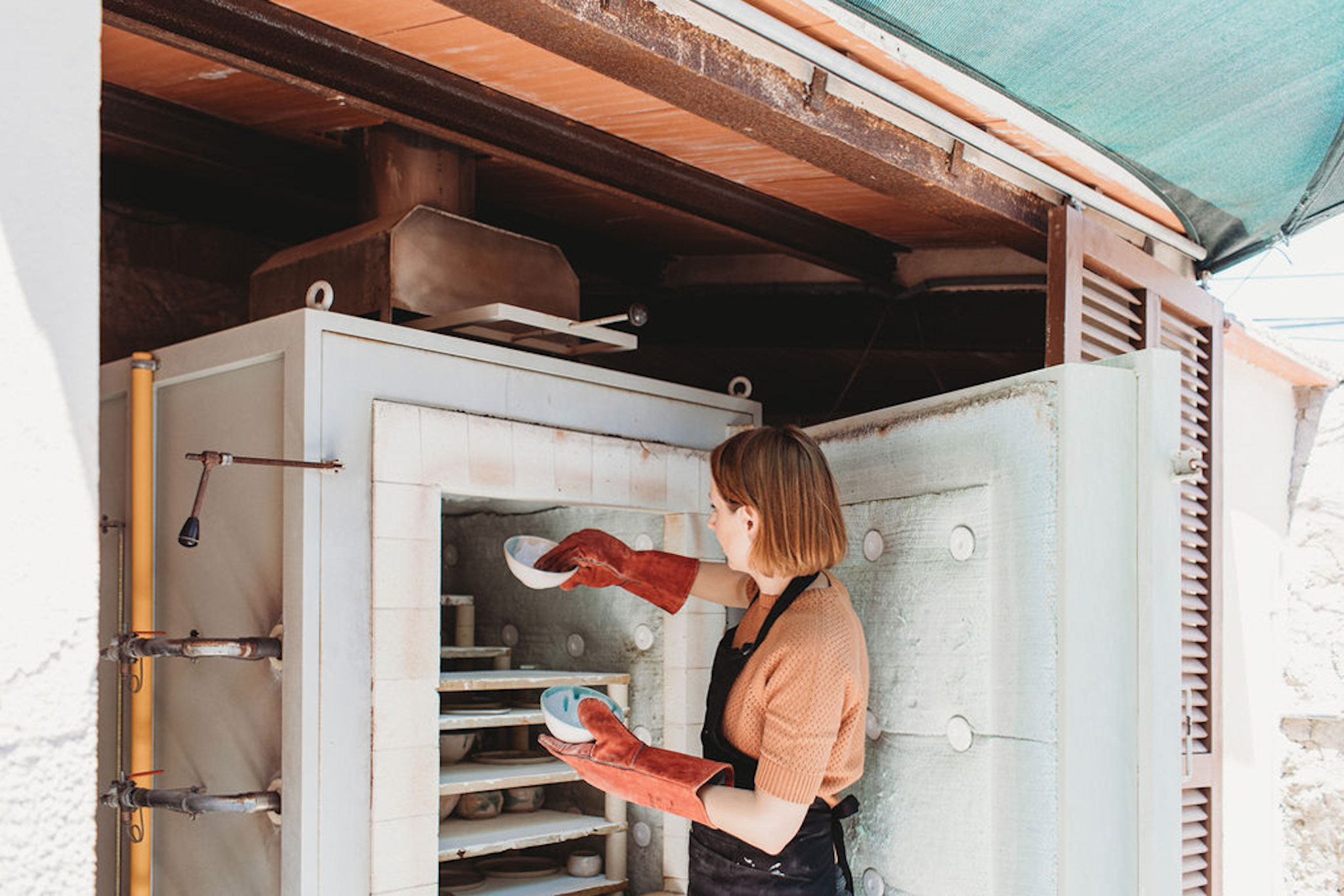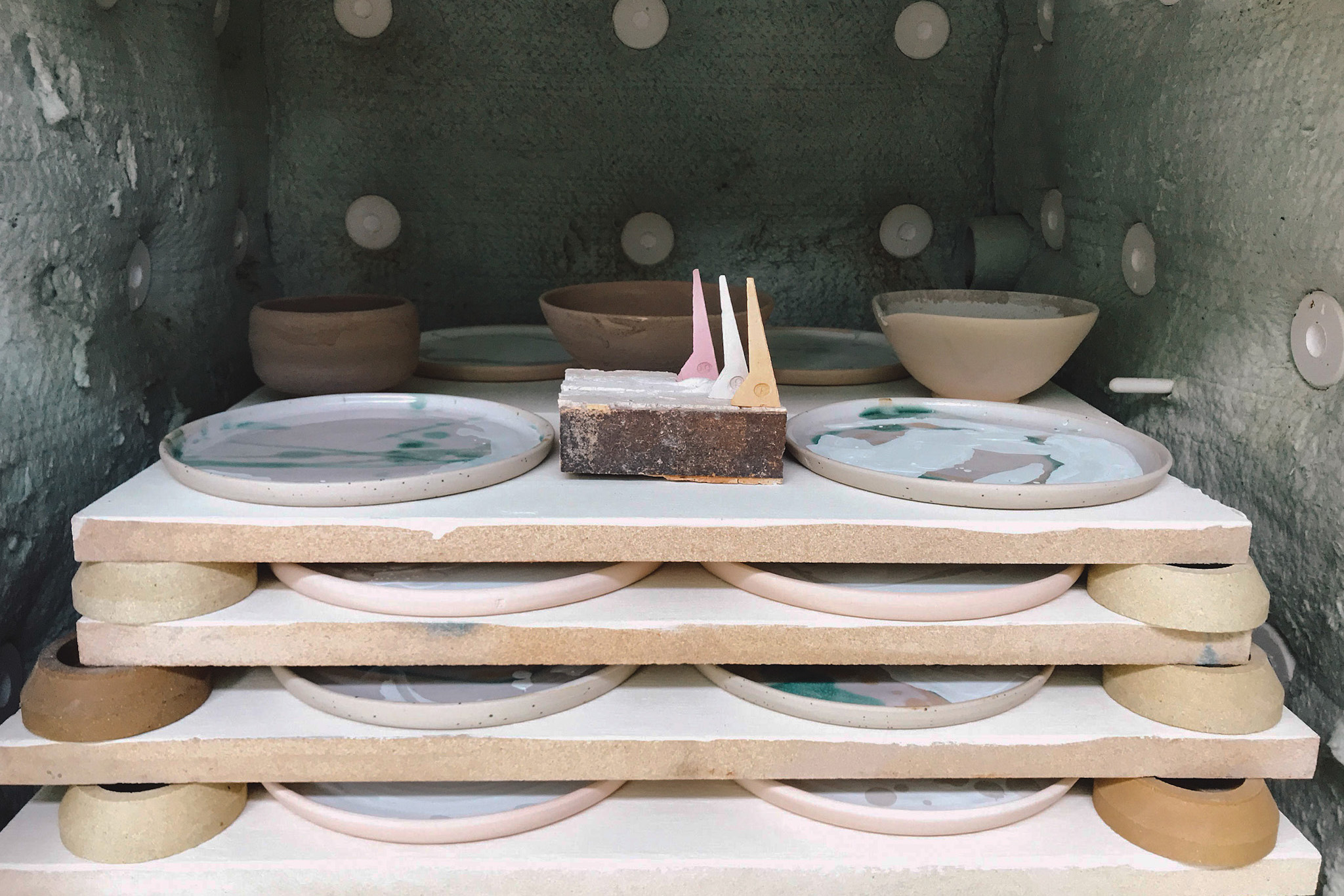 The second firing was up to 1280°C, it took around 12 hours to achieve the temperature and 12 hours more of cooling before opening the kiln and finally checking the result.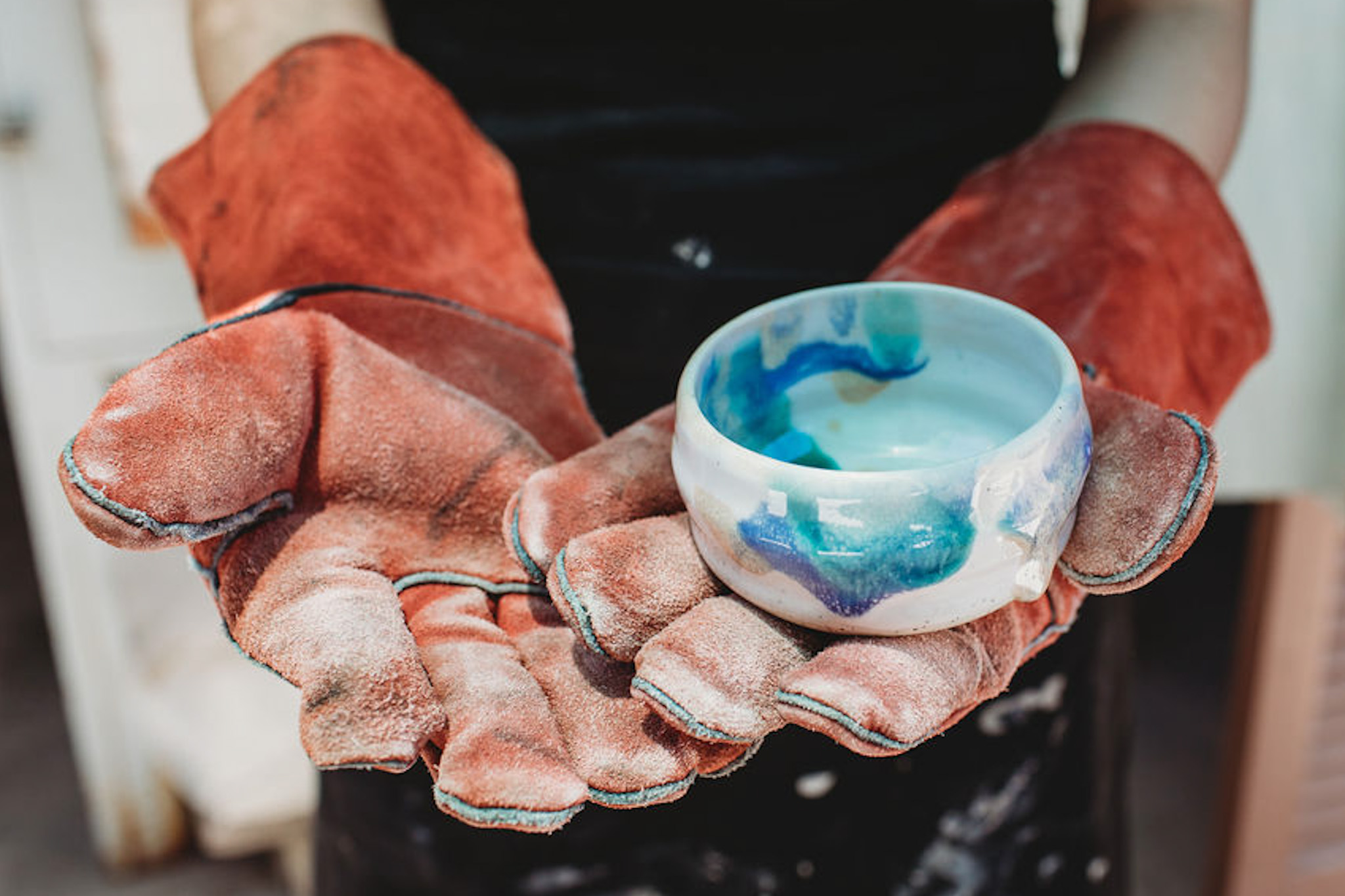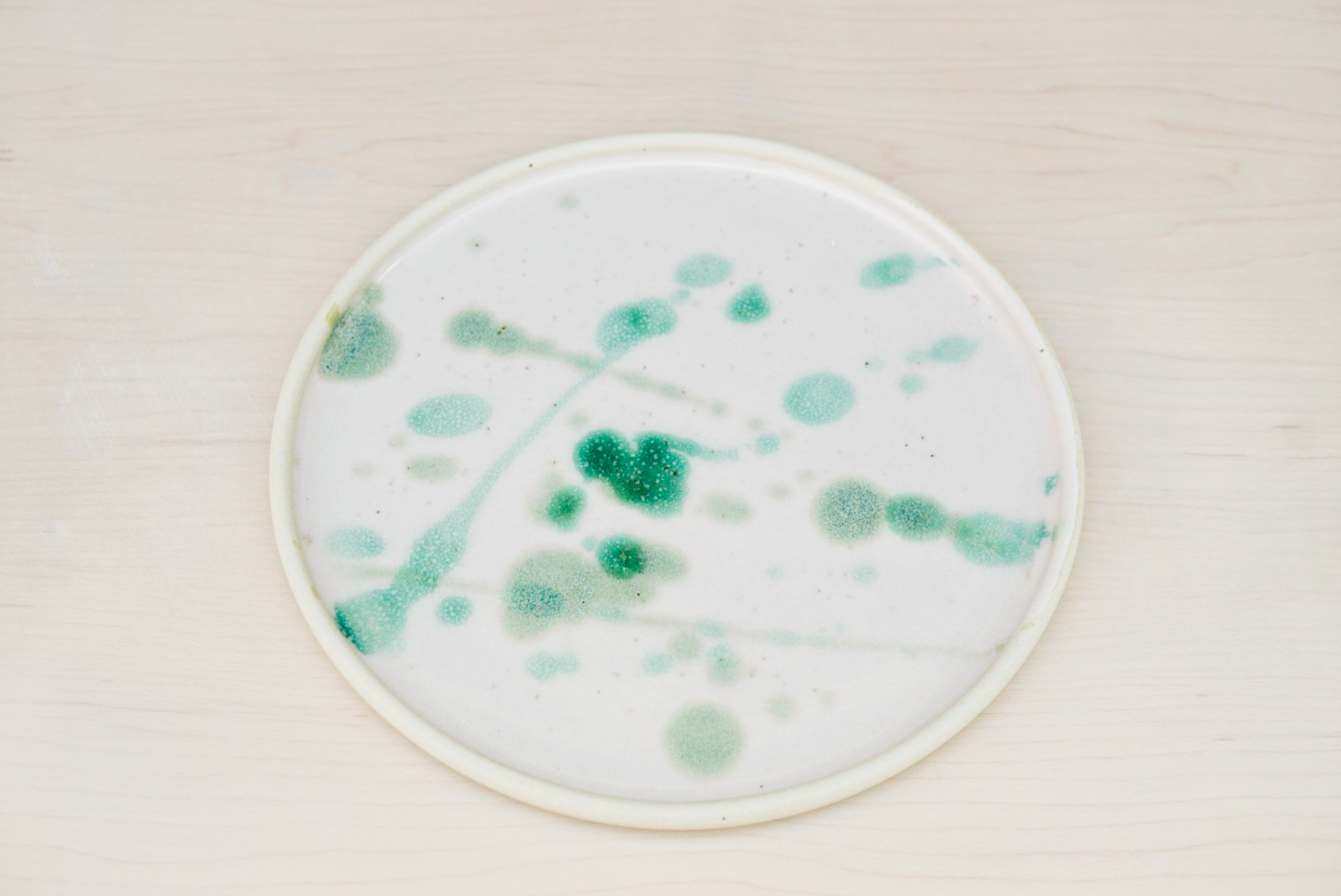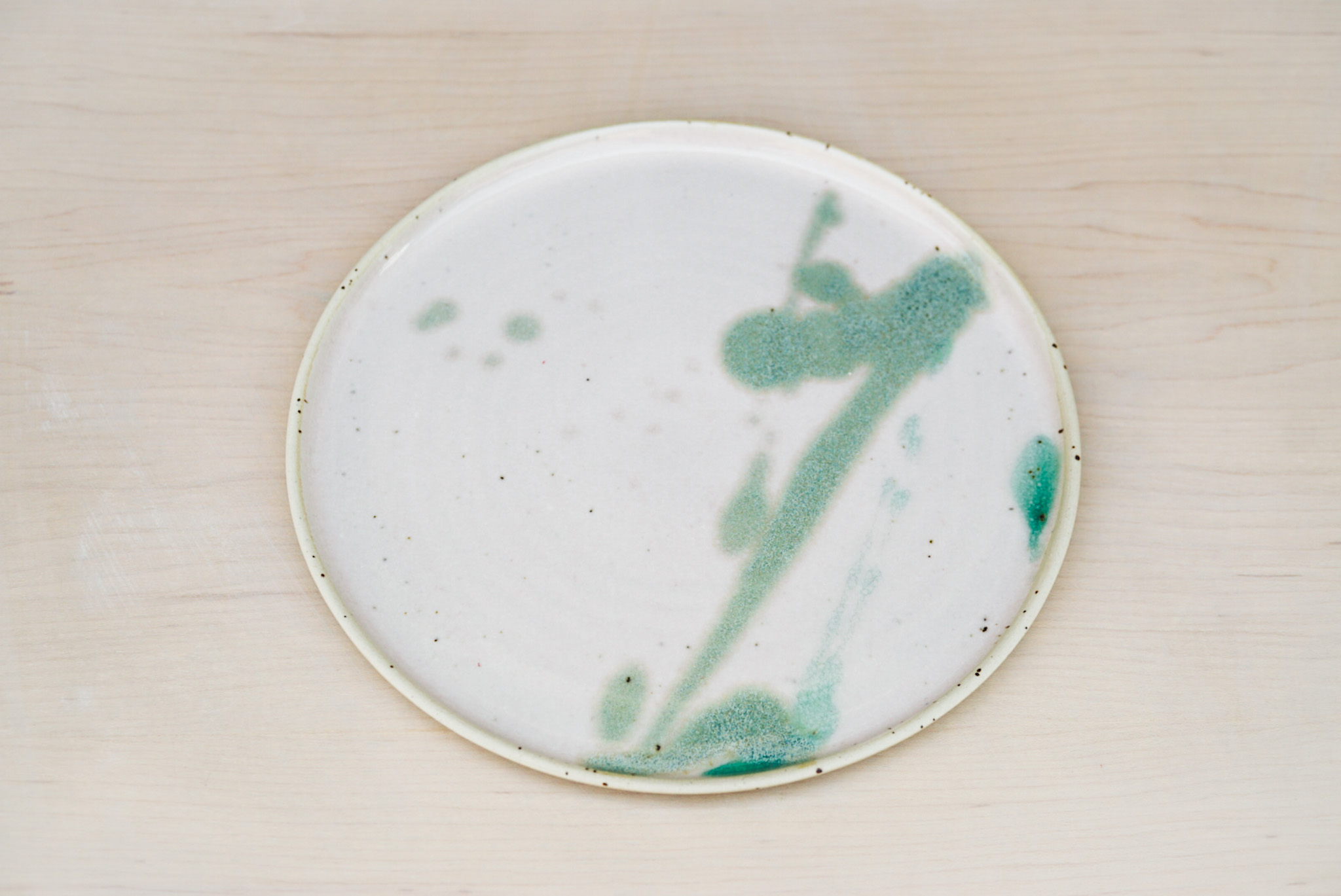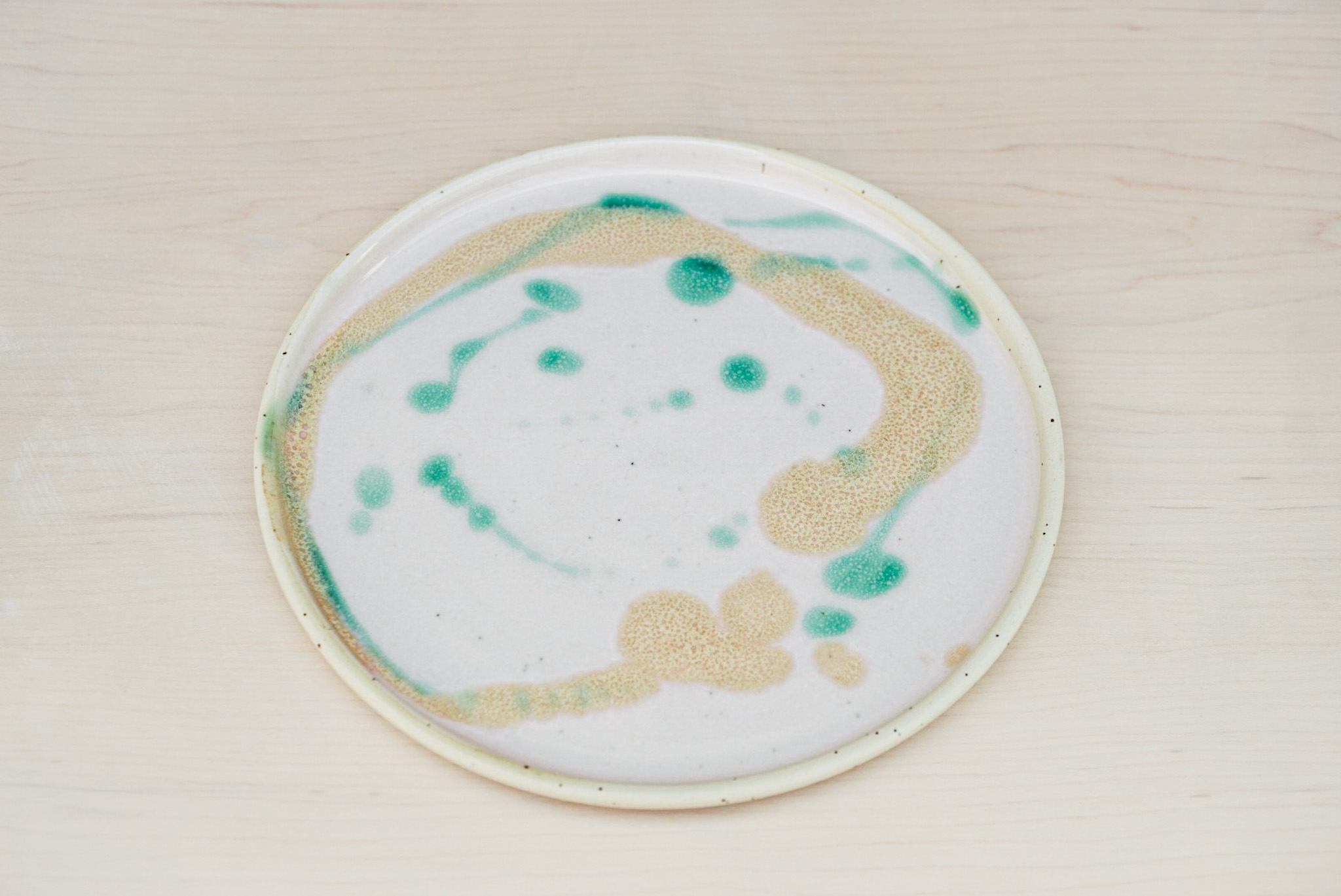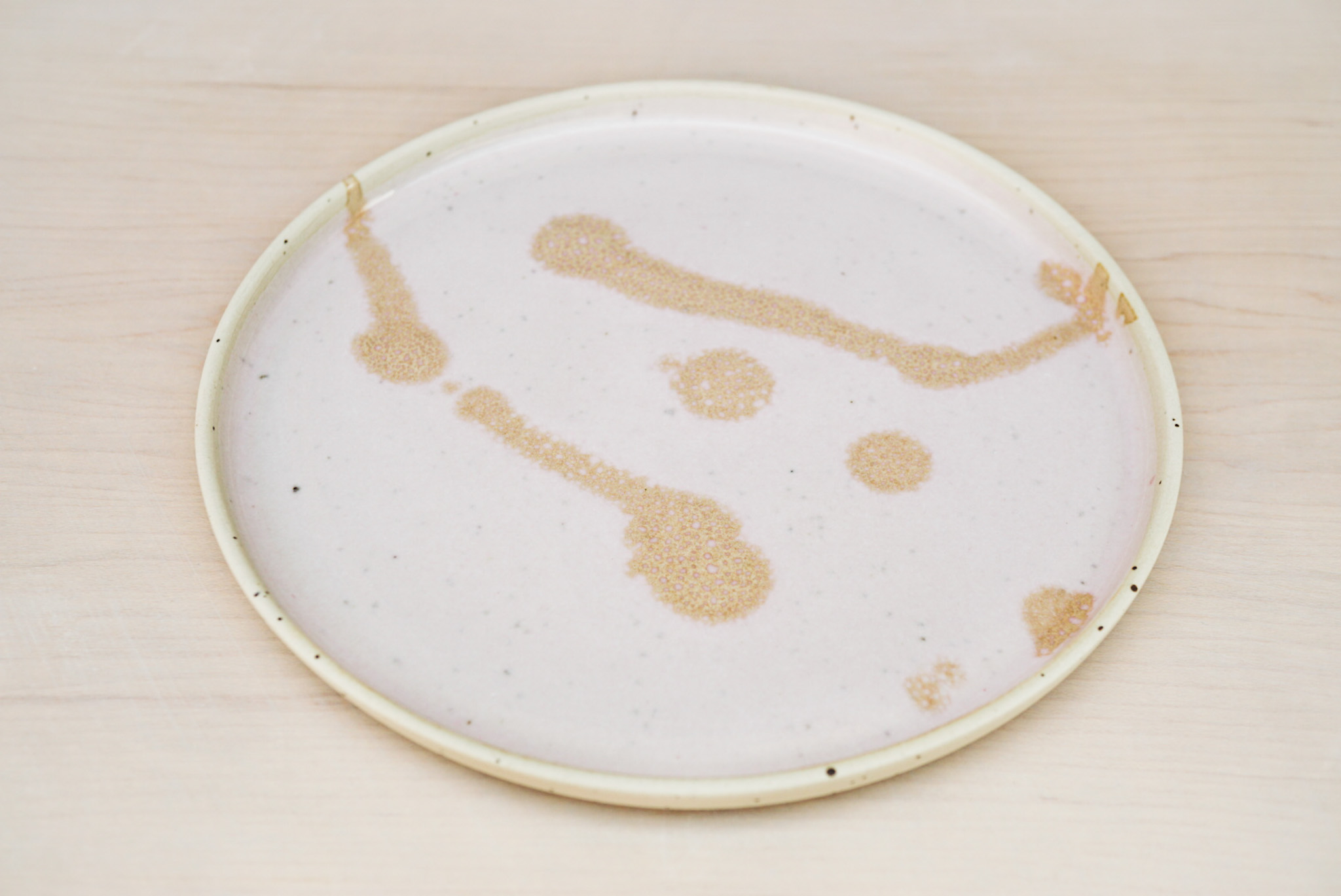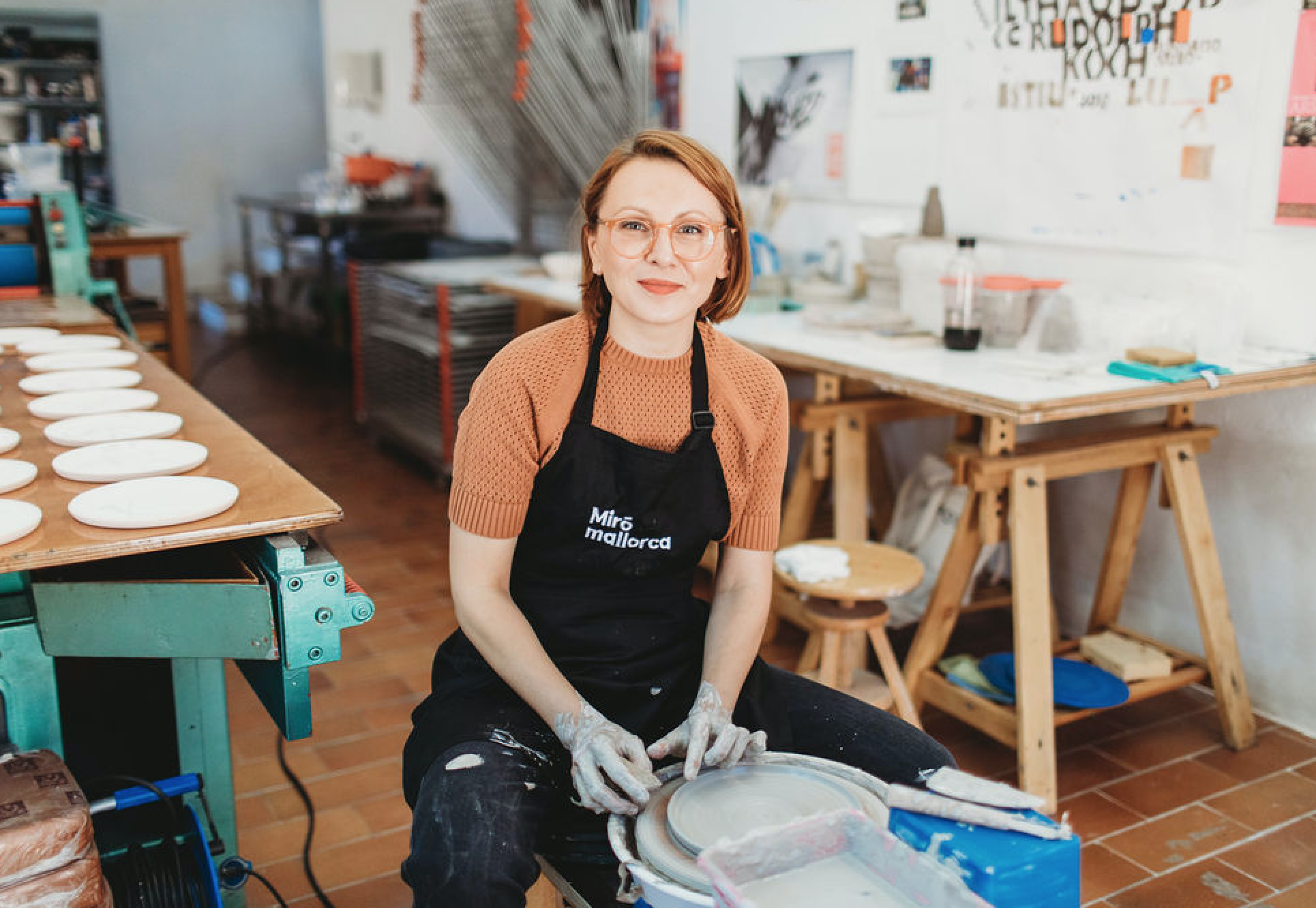 It was a big challenge for me to make this project happen in just 4 weeks during my residency time, but at the same time it was a big joy to breathe in the atmosphere of creation in the studios where Joan Miró lived and worked in his last years.